Intuitive administration - you have everything at arm's length. All you need is a web browser.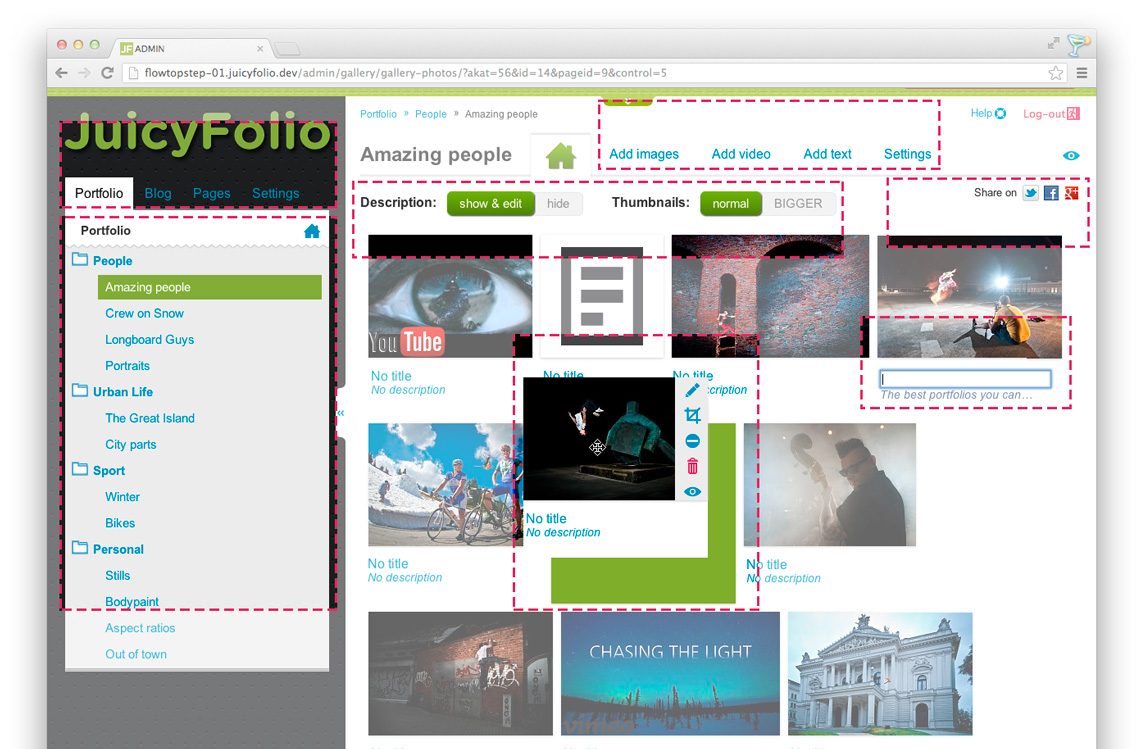 Inserting new content is easy
Content management in sections
Intuitive portfolio structure
Changing the administration layout
Easy sharing integration
Drag and drop administration
Editing text on the page
Awesome and capable galleries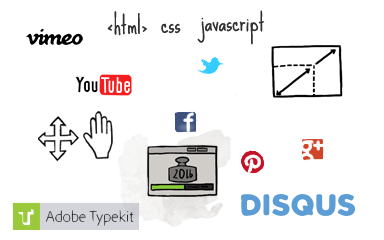 Images? We can do so much more!
Easy image upload is the number one priority for us. You can also insert videos from Vimeo or YouTube and add text blocks to your more content-rich portfolio.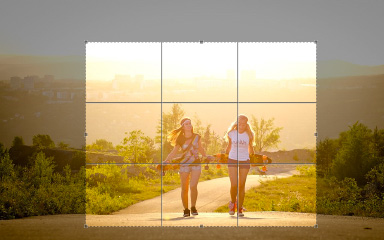 You can customize everything in your browser
You can sort your photos, descriptions, and thumbnails directly on the web. Image thumbnails can be easily cropped for the best visual representation of your work.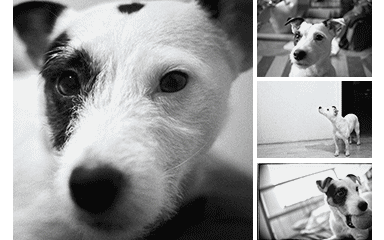 Image composing tool
You can create diptychs or polyptychs - combine two or more images into one. All that in your administration.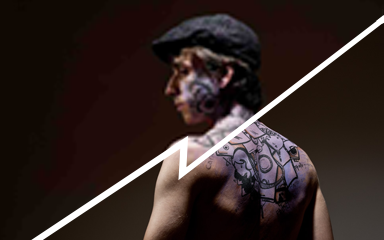 Quality image treatment
Perfect photographs uncorrupted by compression, rough sharpening, or poor colour processing. We can prepare the best custom setting just for you.
Offline portfolio
Give a presentation from your iPad even without Internet connection! Or share a link to a uniquely assembled bespoke image file.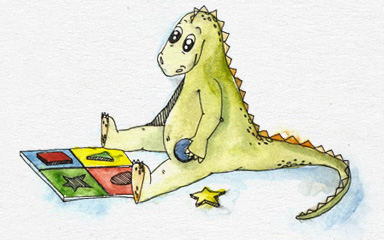 Flexible portfolio structure
Your portfolio on one page, website separated into several galleries, or even more galleries in folders. It's up to you.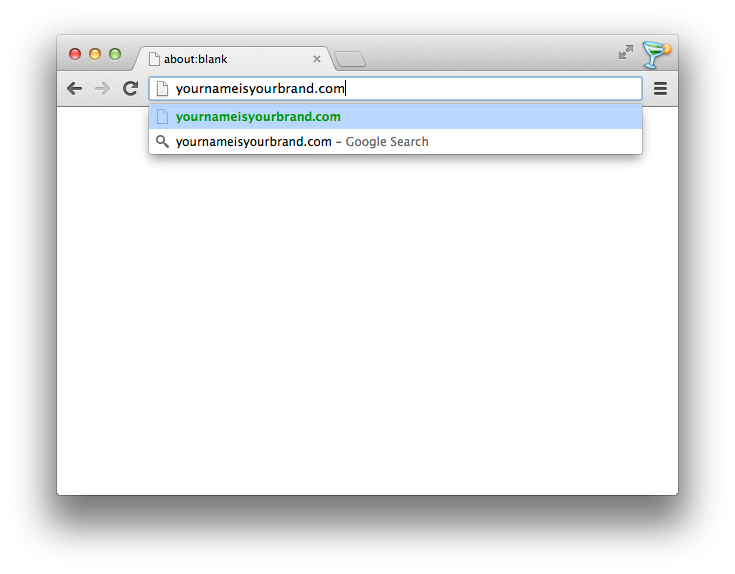 Portfolio on your domain
Your name is your brand.
.com, .net, .org, .info, .eu
Build yours portfolio website by yourself..
Logo as picture or text

Several layers of backgrounds enabling you complete design change, as you can see on this example

Image details, thumbnail settings and gallery behaviour adjustments
..or we can set it up for you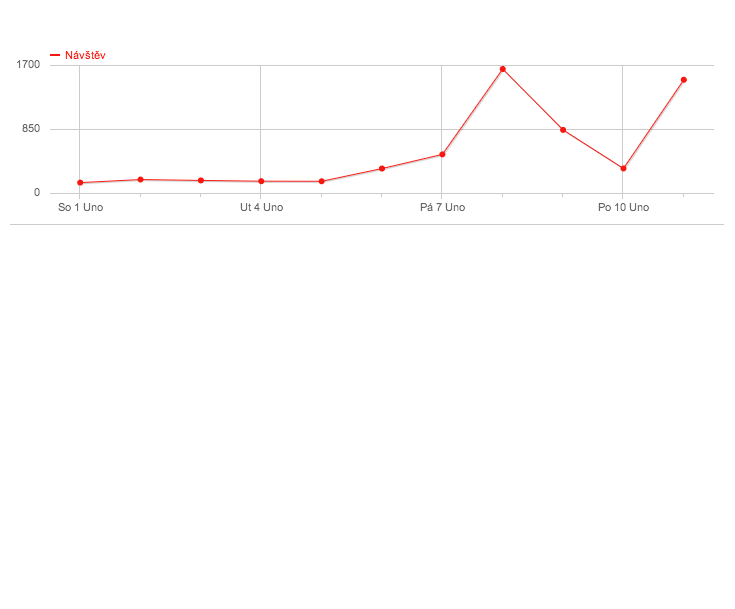 Made for Success!
Portfolio website built as a quality marketing tool

Ready for SEO

Blog and connection to social networks

Connecting with Google Analytics

JuicyFolio Blog filled with practical advices, instructions, and user experiences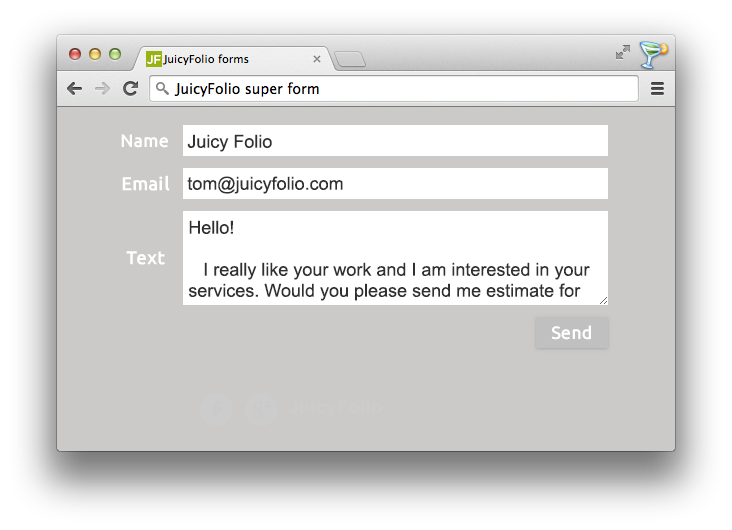 Powerfull contact forms
Flexible web forms

Easy contact with your customers

Email data directly in your administration

Collecting your orders or emails is a piece of cake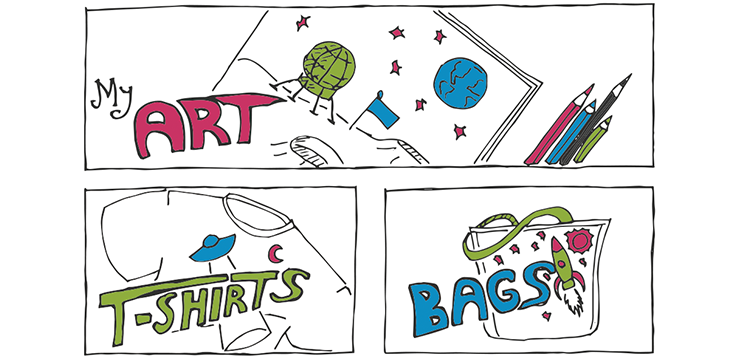 On-line shop for creative professionals
Benefits of a portfolio website and an on-line shop in one package

Clear administration and a shopping cart

Various types of products, sets, and products on demand
Making JuicyFolio better and better every day!
We are still creating new functions and services based on experiences and wishes from our very own customers
See JuicyFolio in action!